Our wines
To ensure a quality approach to the production of our land and our wines, we offer a complete range of products in the Bordeaux-Bordeaux Supérieur appellation. The diverse nature of our terroir allows us to produce supple, fruity, easy-to-drink wines for passionate wine-lovers and enthusiasts, as well as complex wines with more subtle aromas that are the perfect accompaniment for your special occasions with loved.
Caption
Tasting Grade
Tasting Advice
House Advice
Recipes Idea
A Moment of
Freshness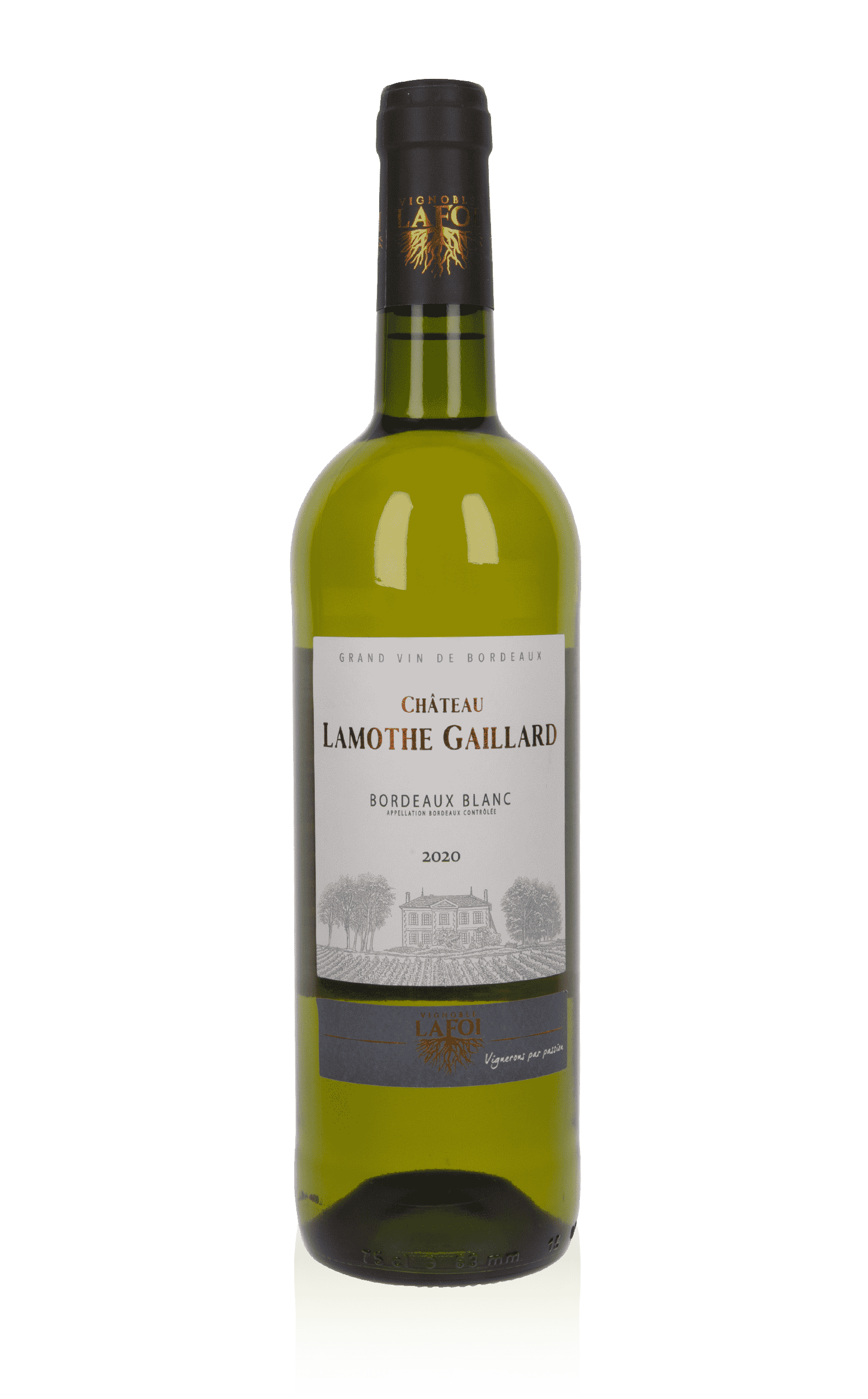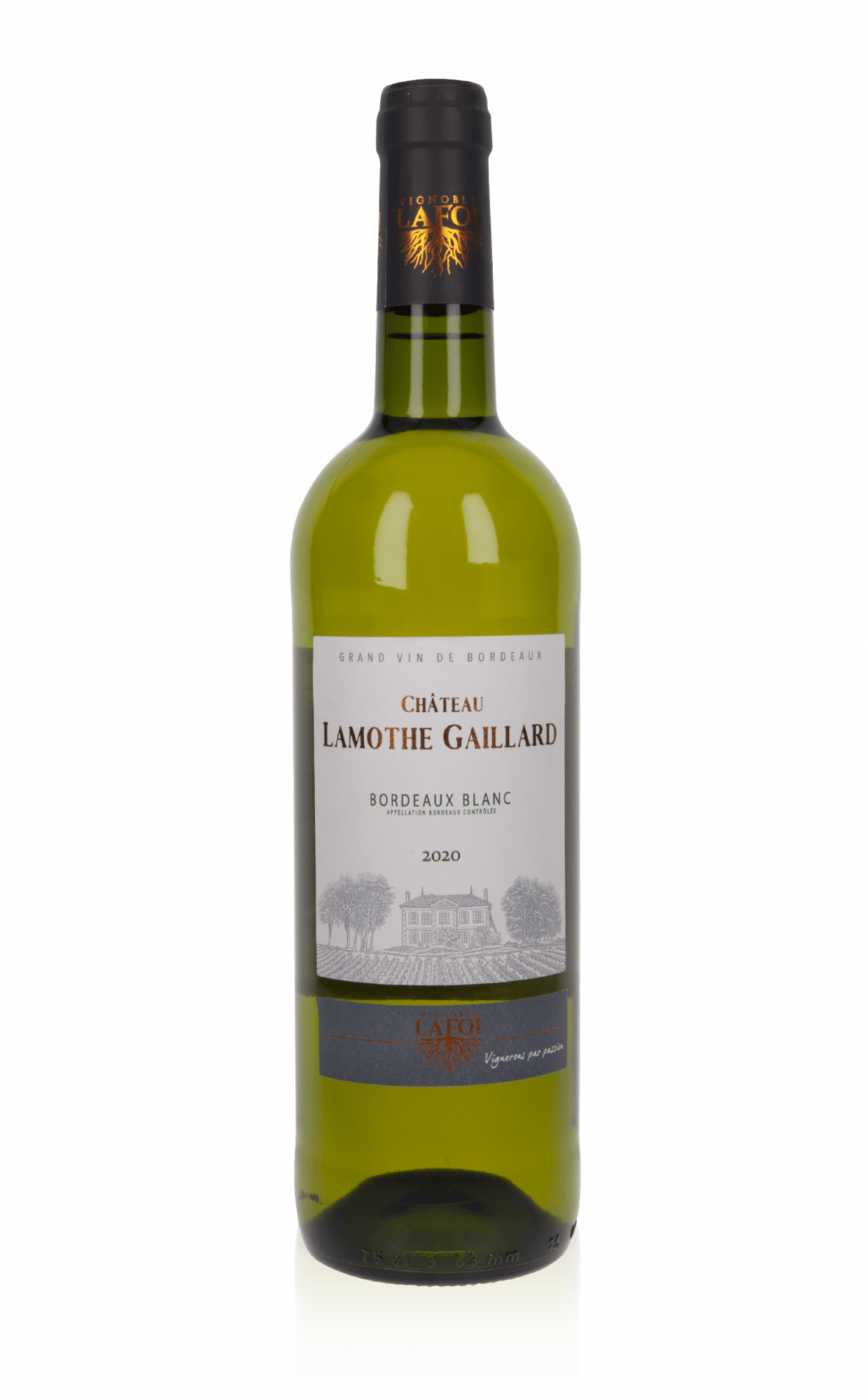 Bordeaux Cuvée Tradition
Château Lamothe GaillardChâteau Lamothe Barrau
a light acidic fruity taste
Harvested at dawn, this white wine needs attention to detail. Made with 100% Sauvignon Blanc, the juice is kept cold right after pressing and vinified at a low temperature (14°C) to keep its aromas. Raised on fine lees and stirred regularly, this Bordeaux white has long-lasting tastes on the palate and a very good balance between robustness and acidity that makes it suitable for aging (4 to 5 years).
Color green pale, citrus aromas, crisp and fruity on the palate.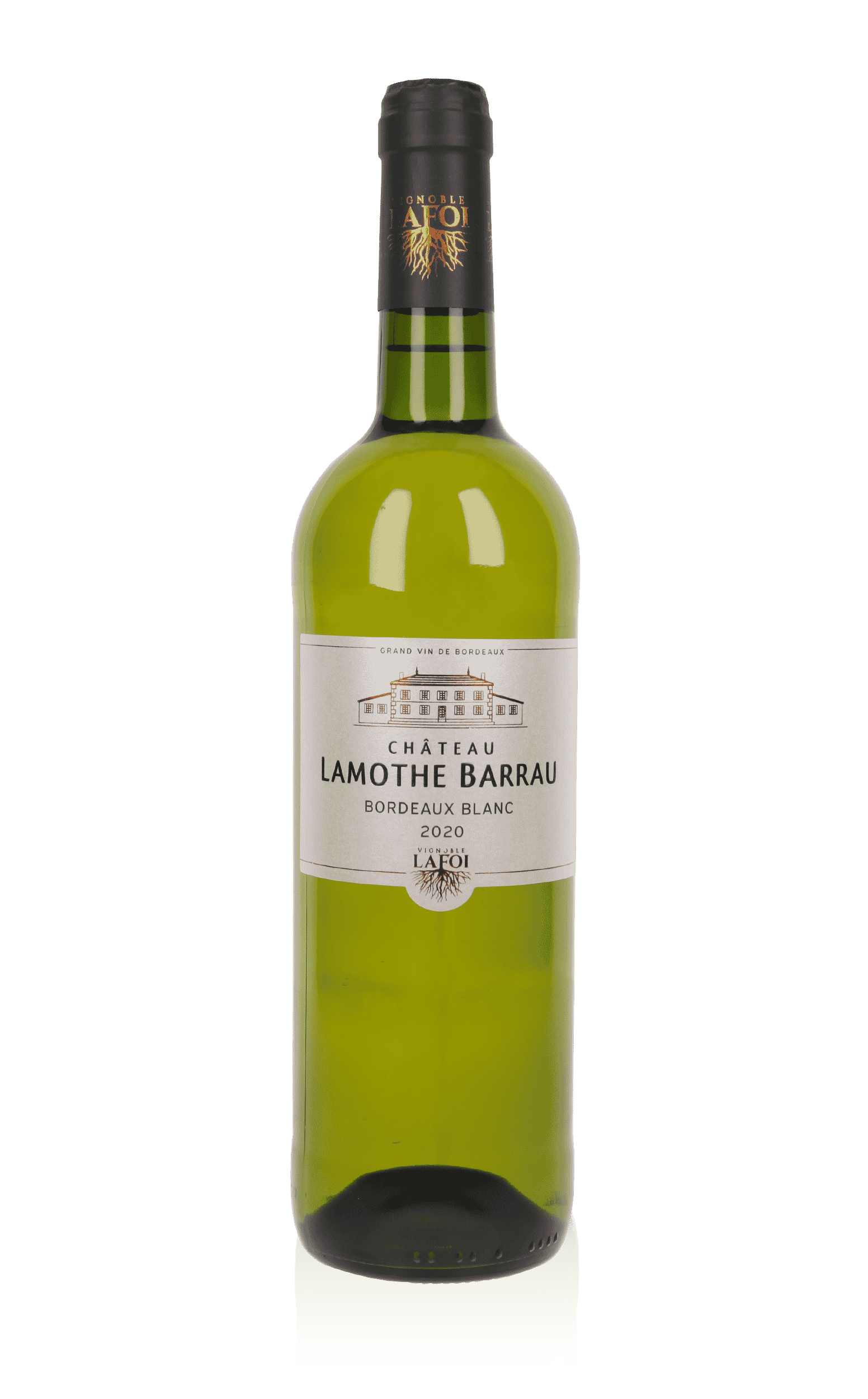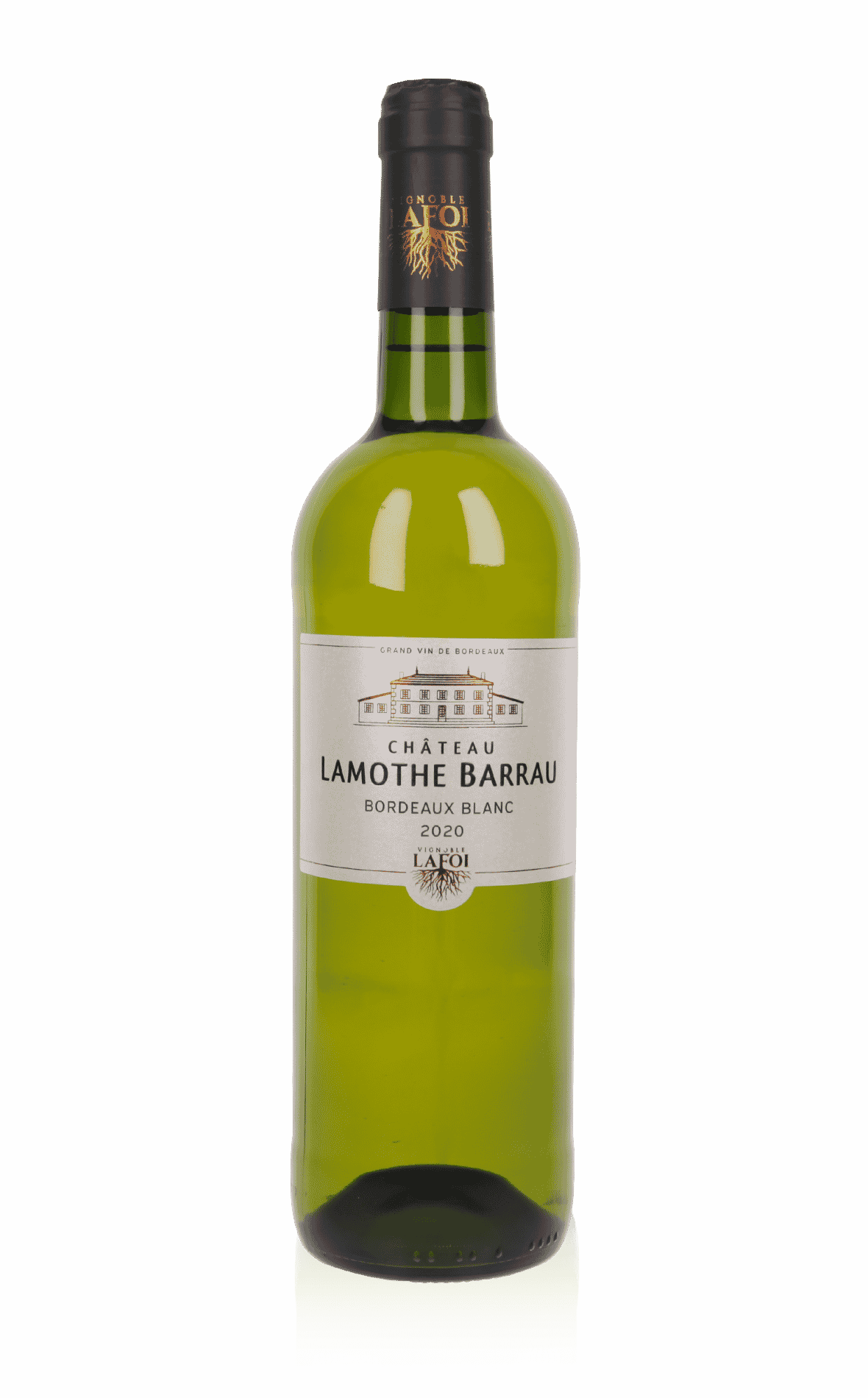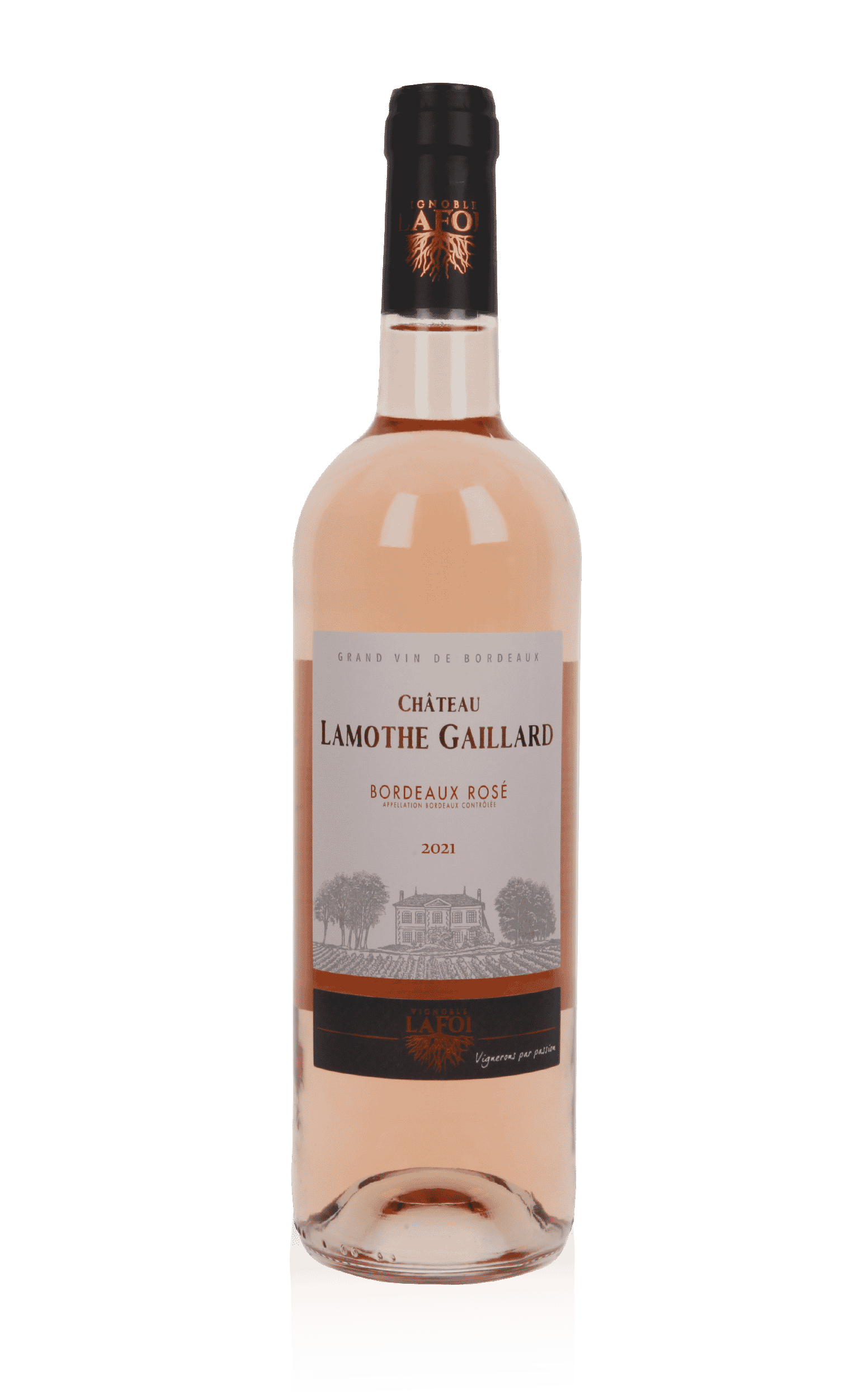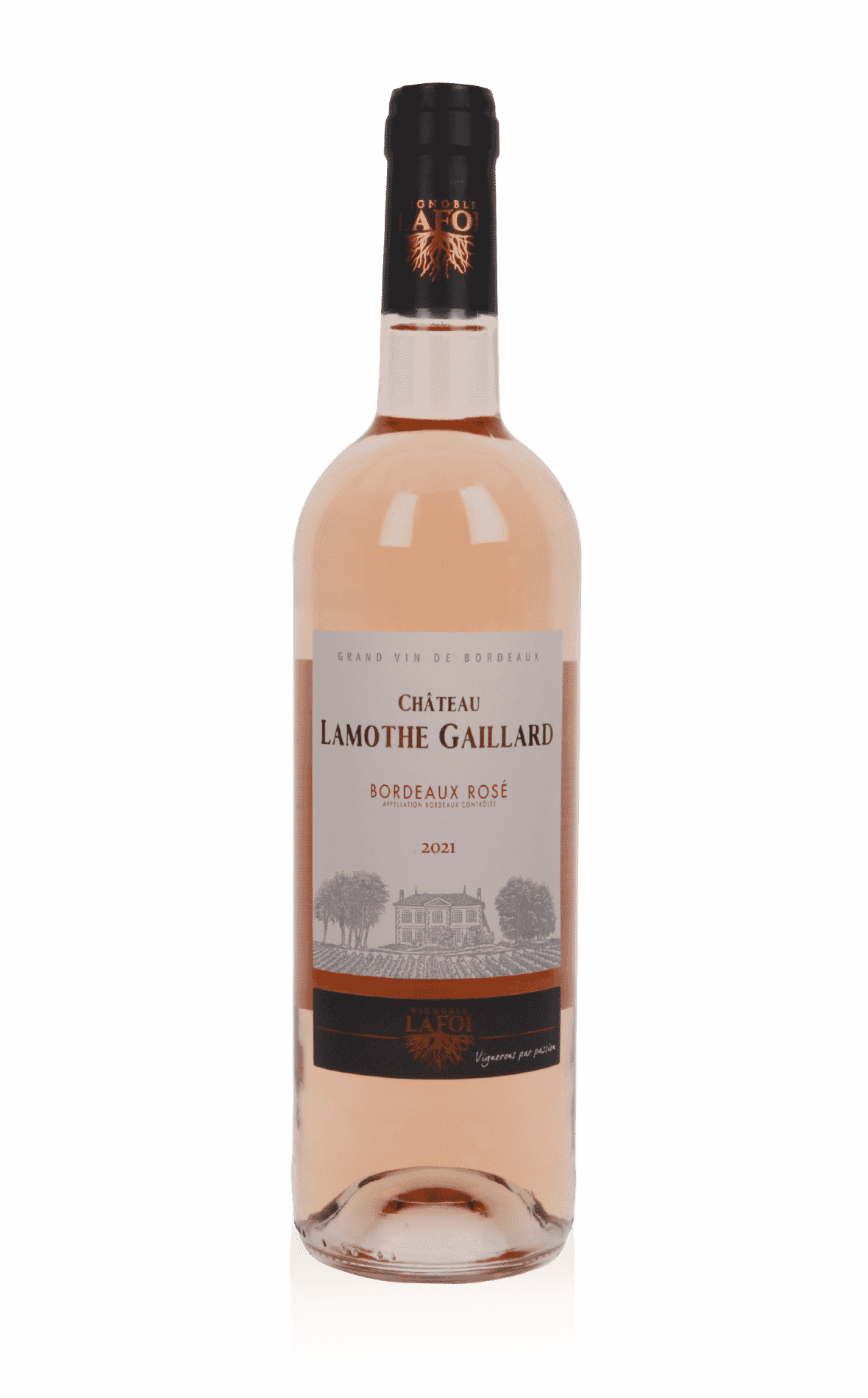 Bordeaux Rosé
Château Lamothe GaillardChâteau Lamothe Barrau
a fruity freshness
From young vines, this wine is made out of 100% Cabernet Franc, which gives a light acidic red berry taste. Made at a cold temperature and matured in tanks, this wine brings freshness during a relaxing time or BBQ with friends and family.
Color rose pale with a redcurrant taste. Fresh and fruity in the mouth
Tomato, melon, peach and basil salad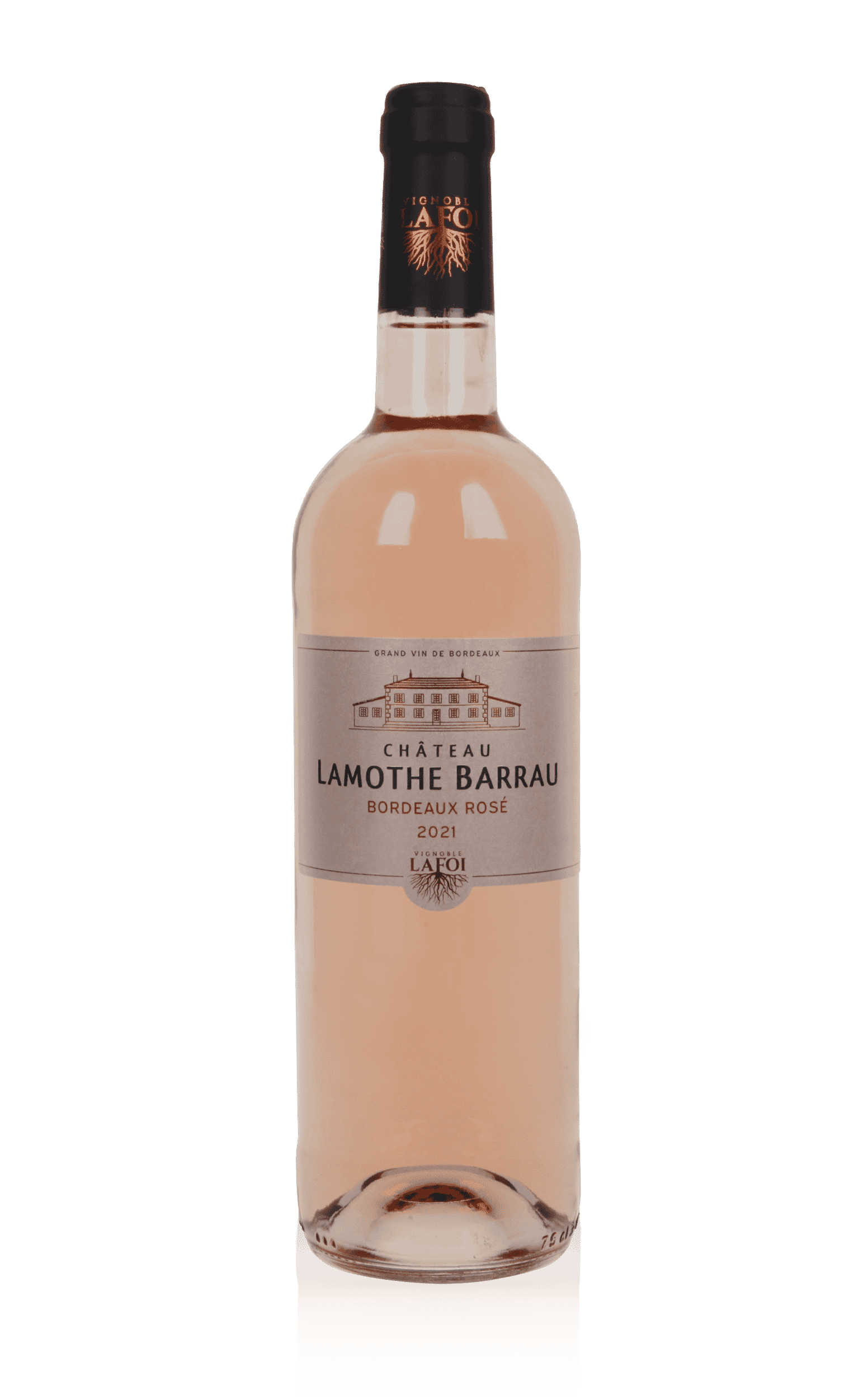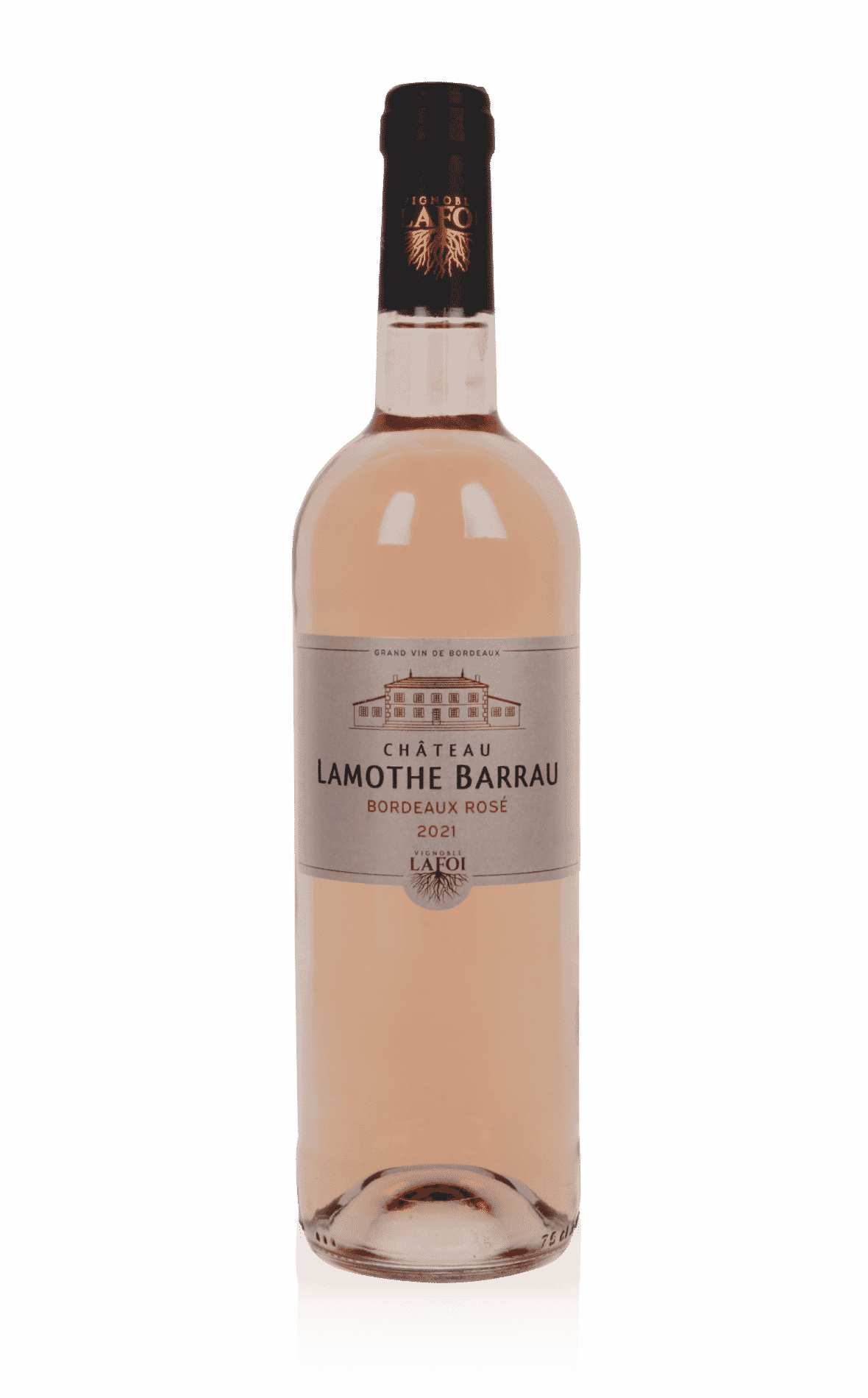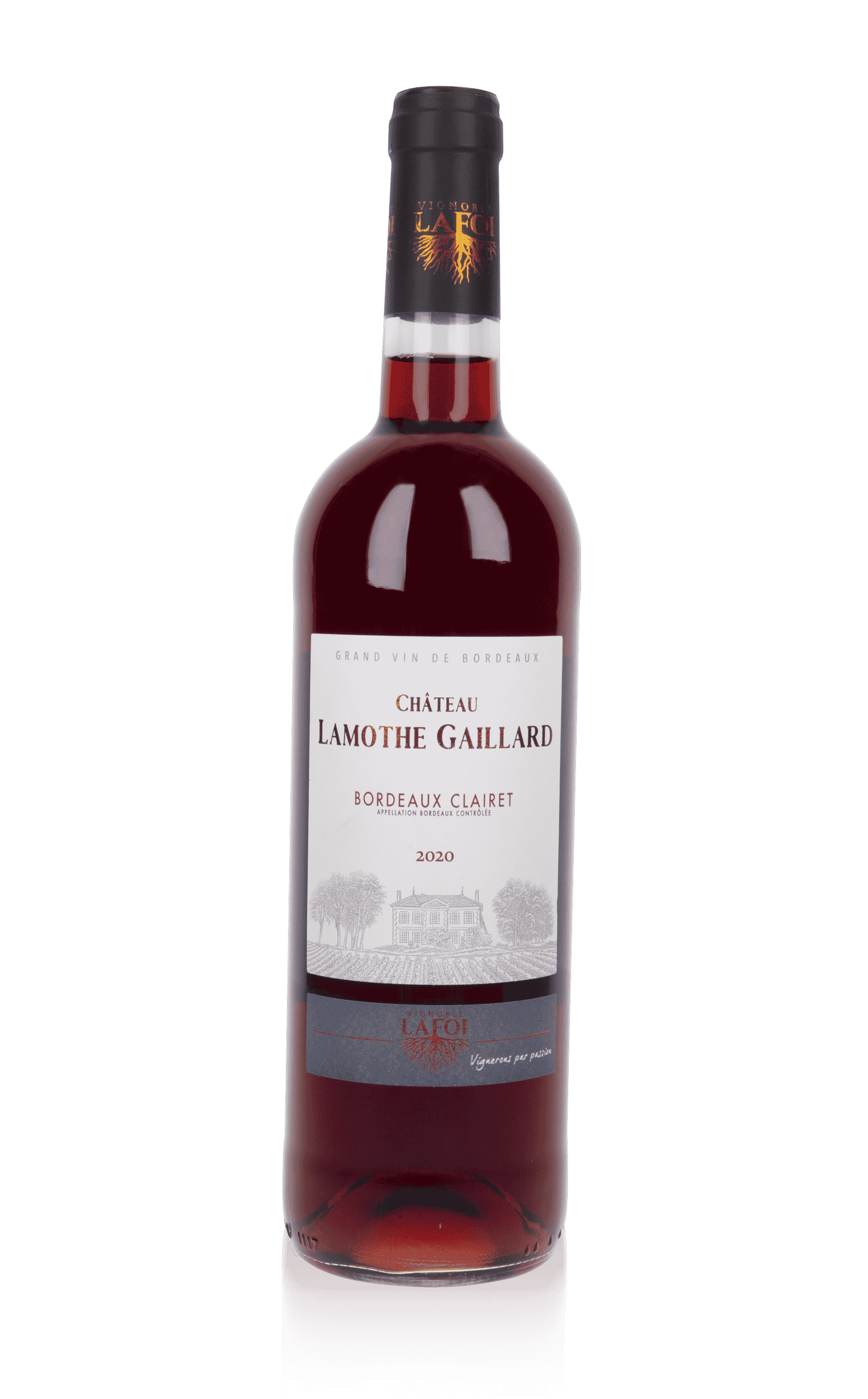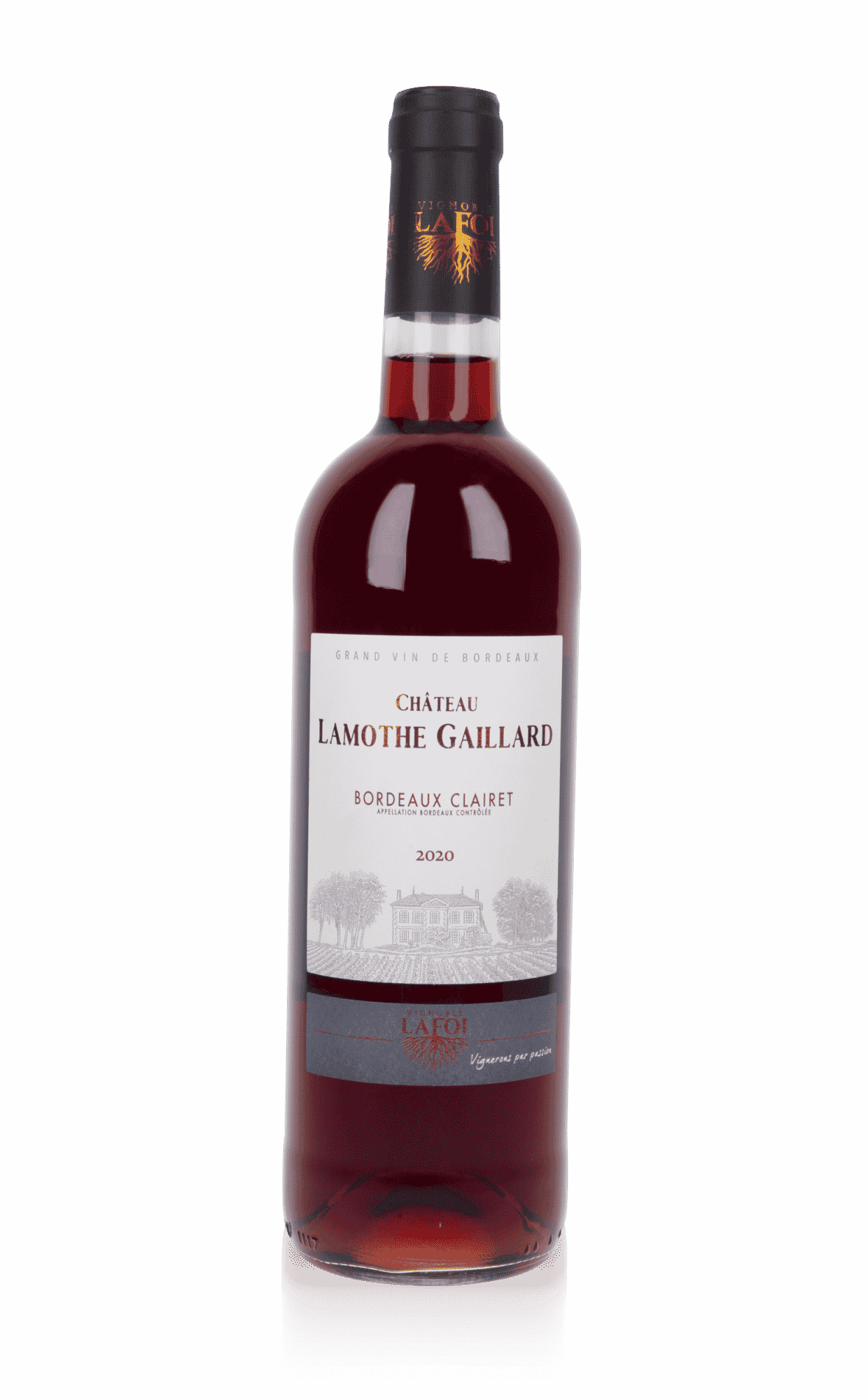 Bordeaux Clairet
Château Lamothe GaillardChâteau Lamothe Barrau
a rosé for those who like red !
Made with 100% Merlot, this wine is a Bordeaux-only product for those who like light and fruity wines. Produced at low temperature (16°C) to keep its aromas, our Clairet is to be viewed as a light red. Soft and fruity, it is the perfect balance between rosé and red. This wine will go very well with all savory dishes in summer and most starters during winter.
Cherry color, red berries aromas with a taste of raspberry. Easy to drink with low acidity
To be served cool but not too cold (14°C)
Perfect with BBQ, salad, pasta, pizza and asian food…
Goat's cheese and sun-dried tomato Bruschetta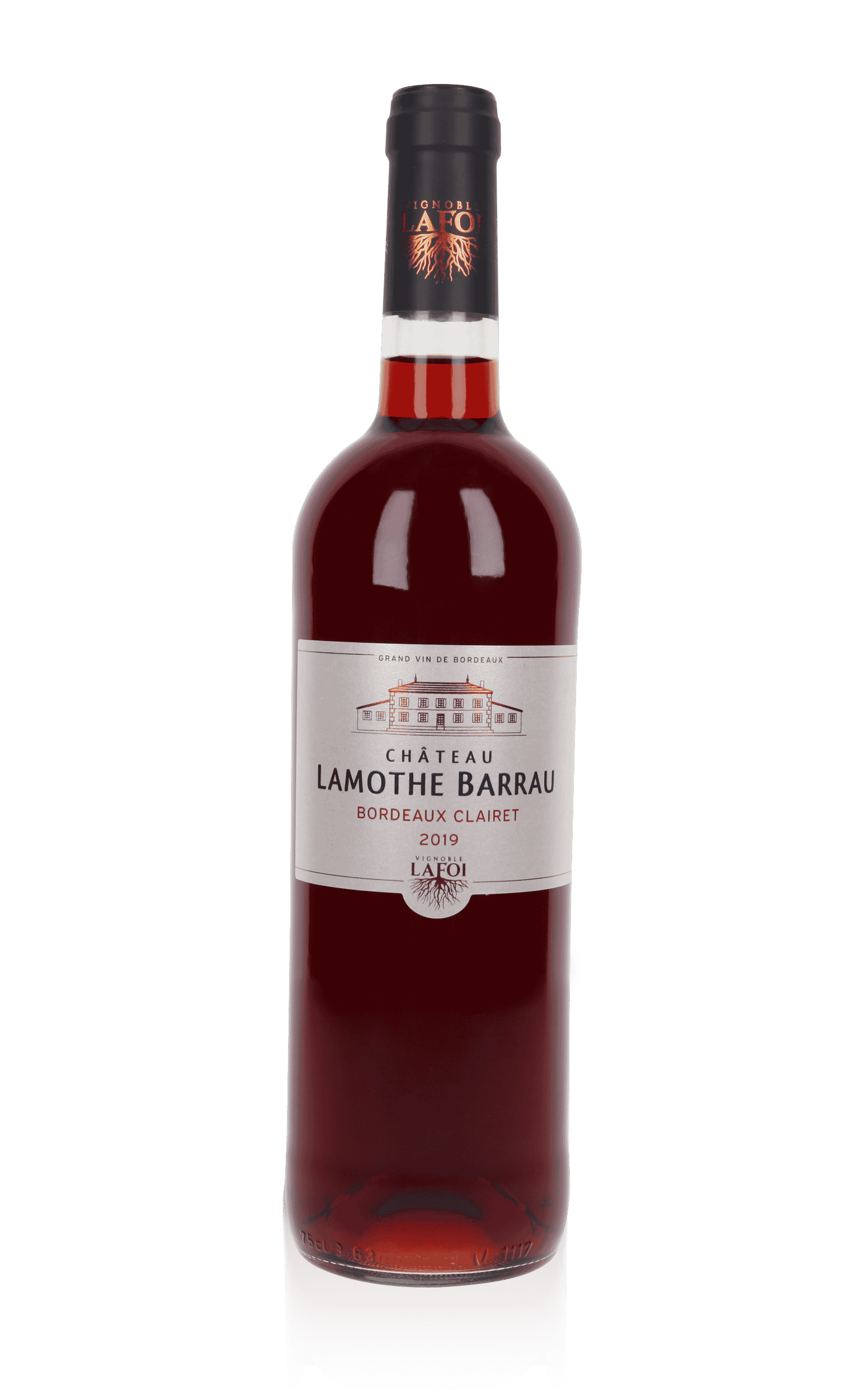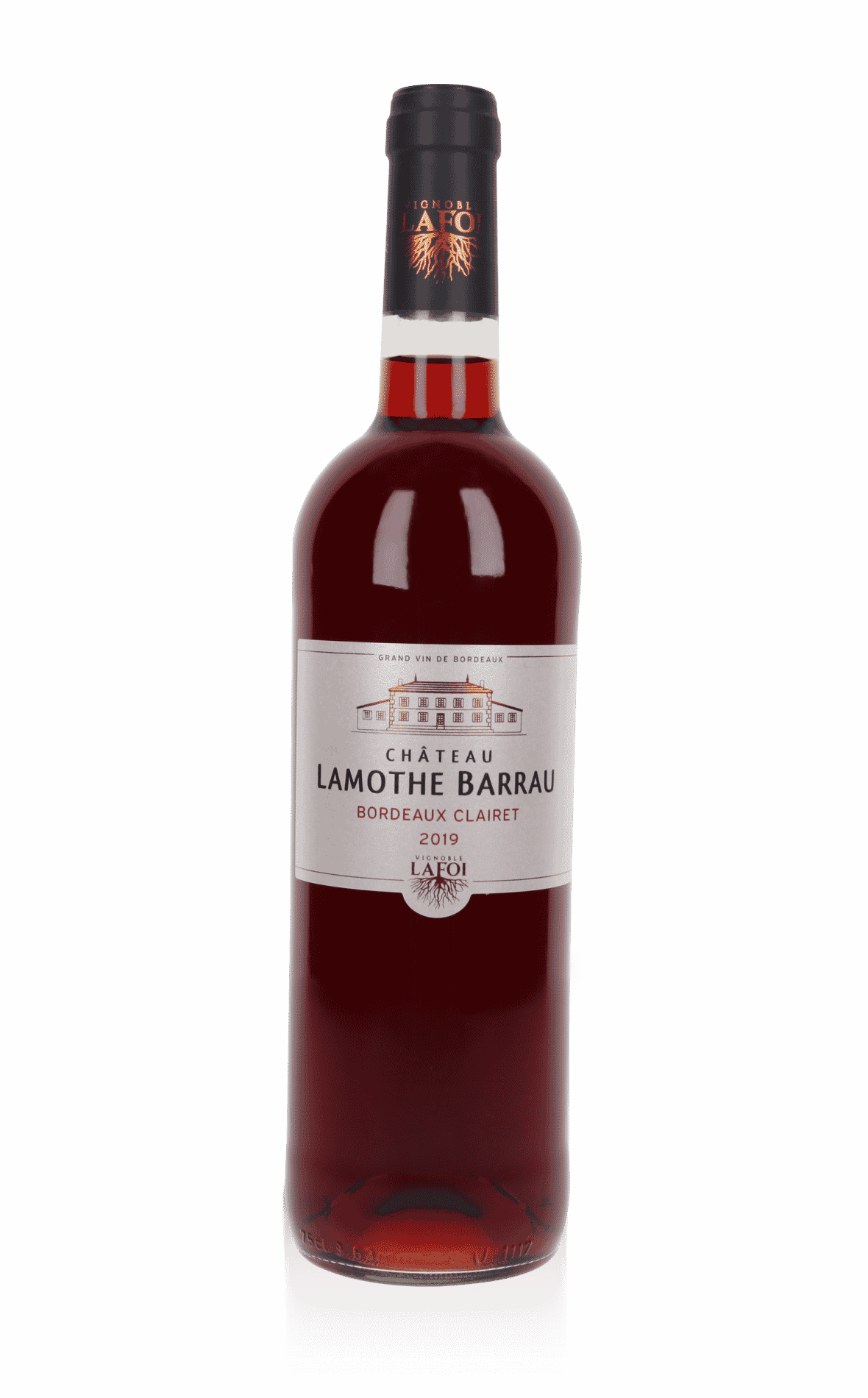 Instant
Pleasure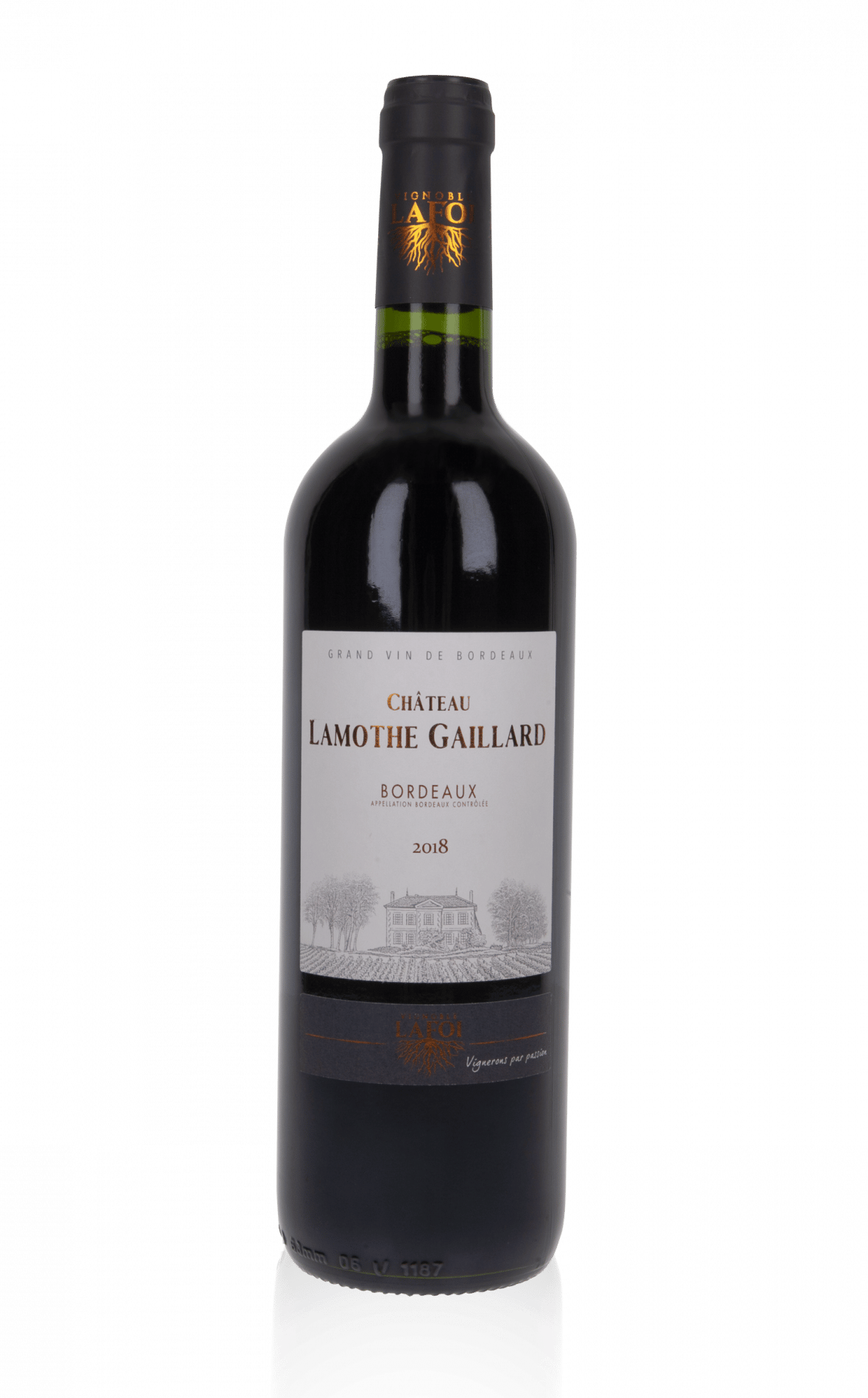 Bordeaux Red Cuvée Tradition
Château Lamothe Gaillard
the pleasure of fruit
Predominantly made out of Merlot, harvested at the right time to maintain the fruity taste and vinified in stainless steal tank at 28 degrees, this wine is easy to drink. It can be enjoyed young during a meal but can also be aged a few years.
Color vermilion, red berry aromas when young tending to prune when aged
Ideal with chicken, pork or light cheeses
Roast pork stuffed with Agen prunes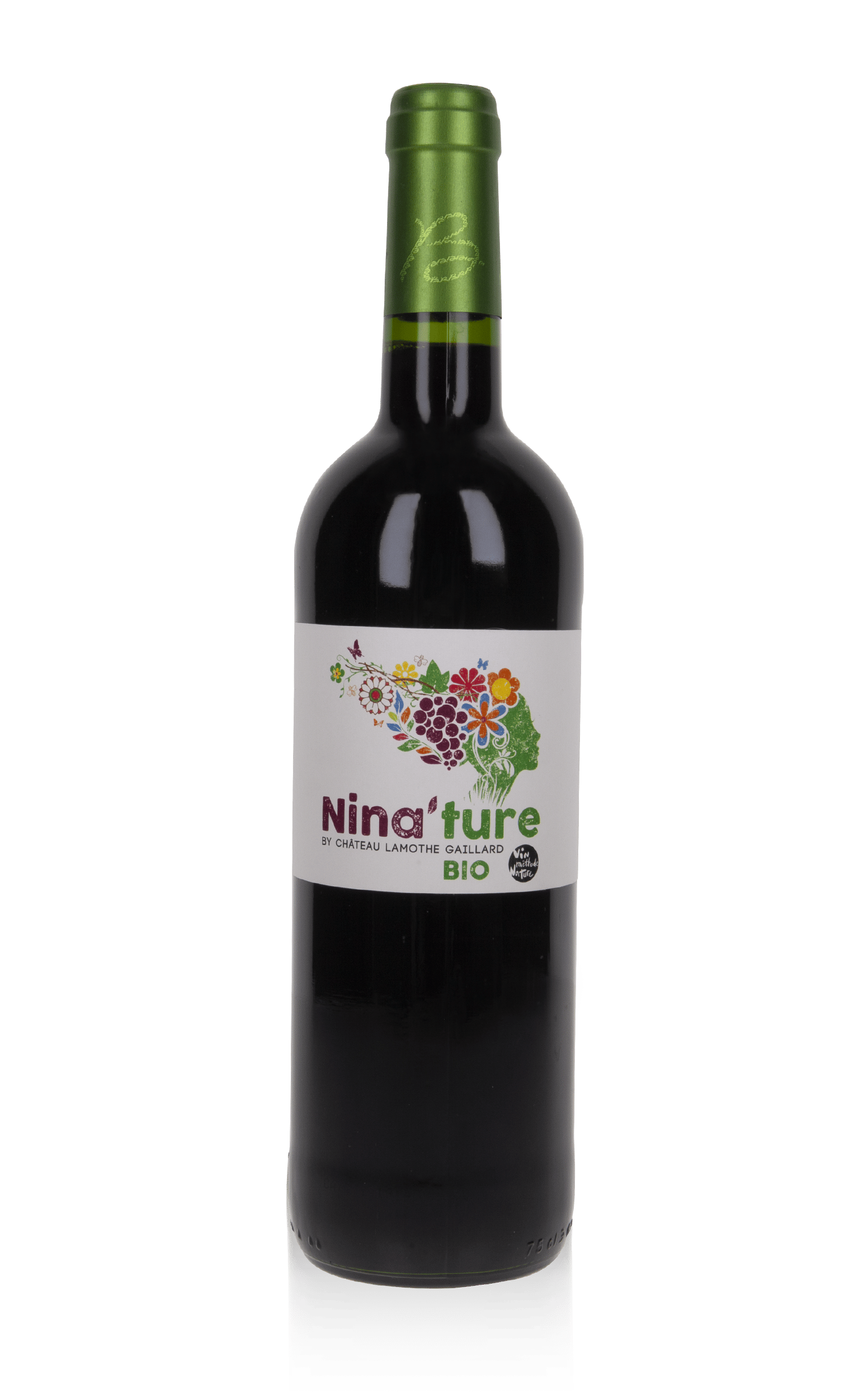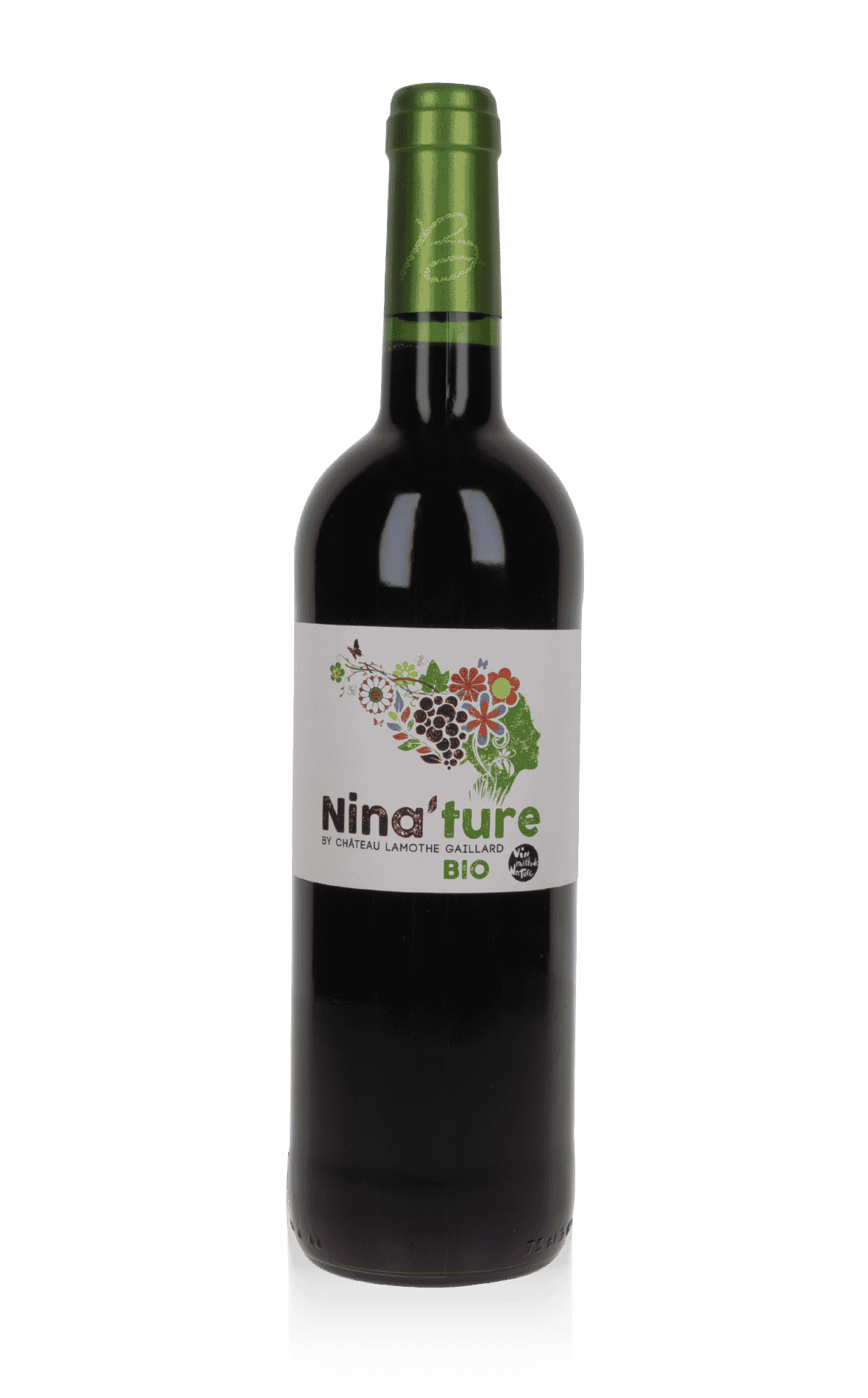 Nina'ture
the pleasure without the sulfate!
Harvested at dawn, this wine made with 100% Merlot has been created following the birth of Nina, the family's second grandchild. Vinified without sulfate, this wine has been matured in tanks with carbon dioxide for 3 months. Round and fresh, the Nina'ture is to be drunk young.
Purple color, fresh red berry taste, round and light on the palate
To be served slightly fresh around 16°C
Perfect accompaniment for an Apéritif dinatoire, tapas, or a cheese and charcuterie plate
Trio of blinis with tapenade, an aubergine cream and hummus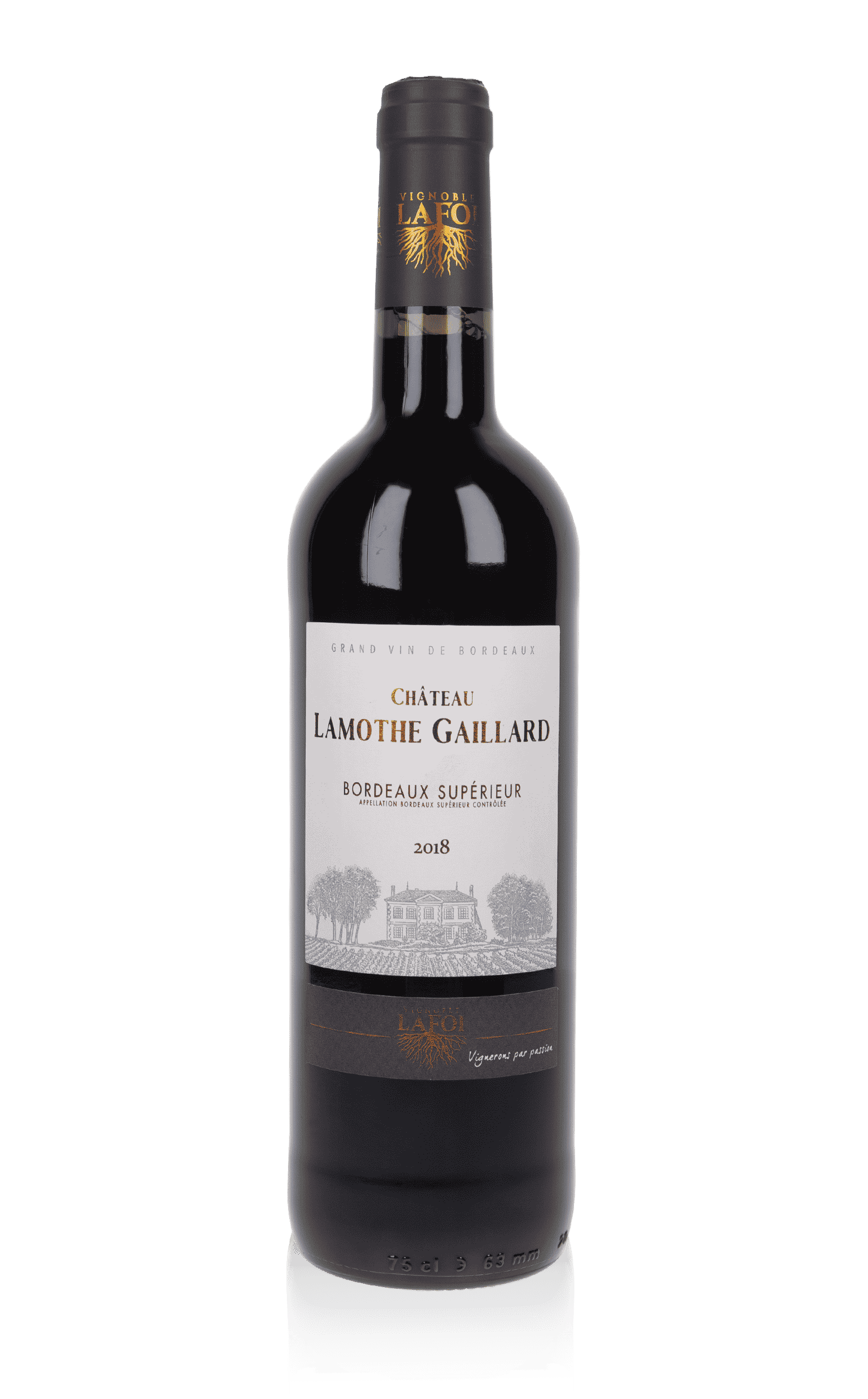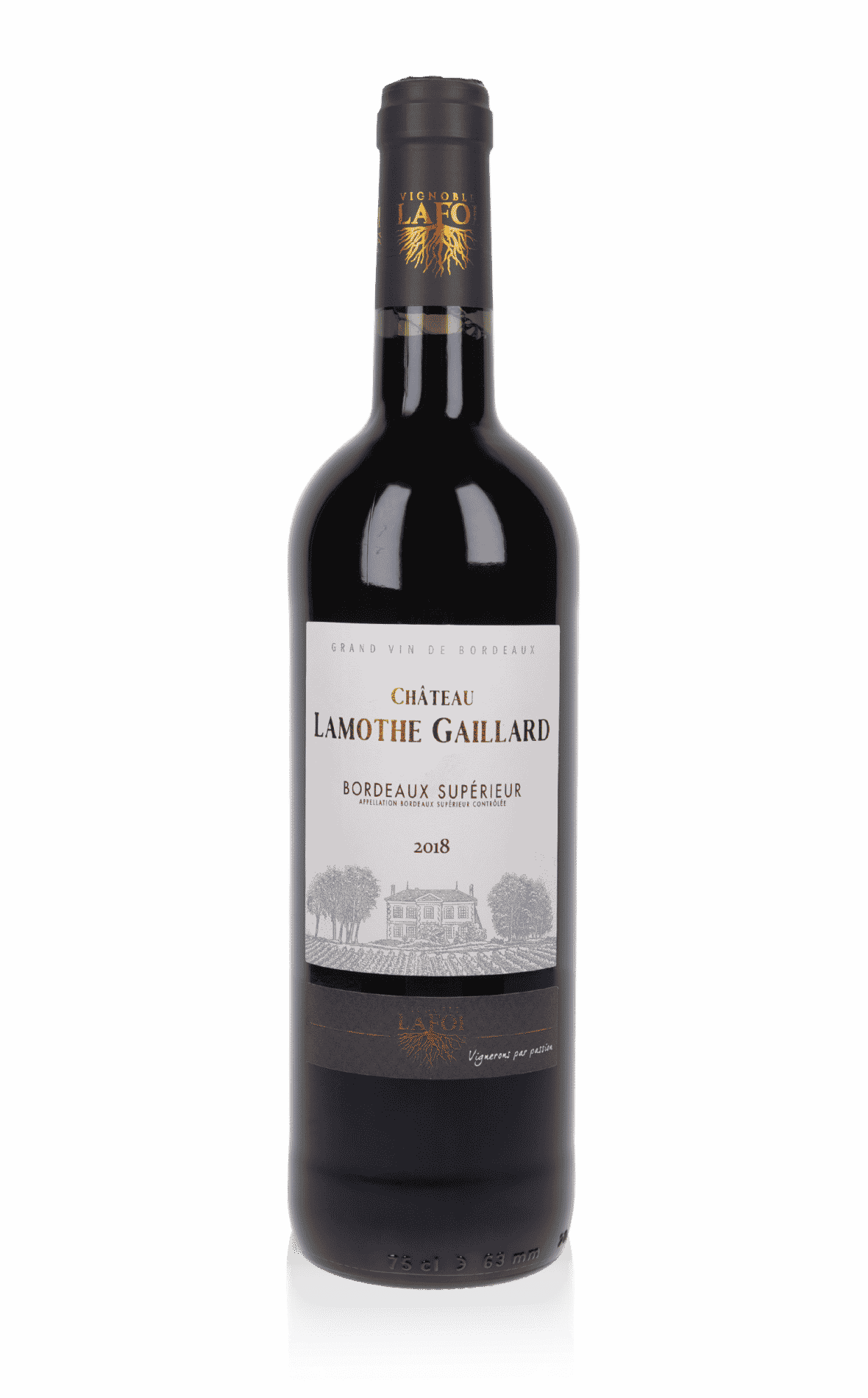 Bordeaux Supérieur Cuvée Tradition
Château Lamothe GaillardChâteau Lamothe Barrau
the pleasure of tradition
Respectful of Bordeaux's tradition, this wine is a blend of black Merlot (70%) and Cabernet Sauvignon (30%). Vinified in stainless steal tanks between 26 and 30 degrees on their own before blending, the grapes come from older vines giving a rich color and a strong taste to the wine, making it more suitable for ageing.
Intense color, red berry aromas lending themselves towards a blackcurrant
flavor.. Structured and soft on the pallet
Ideal with red meat, duck and strong cheese
Lamproies à la Bordelaise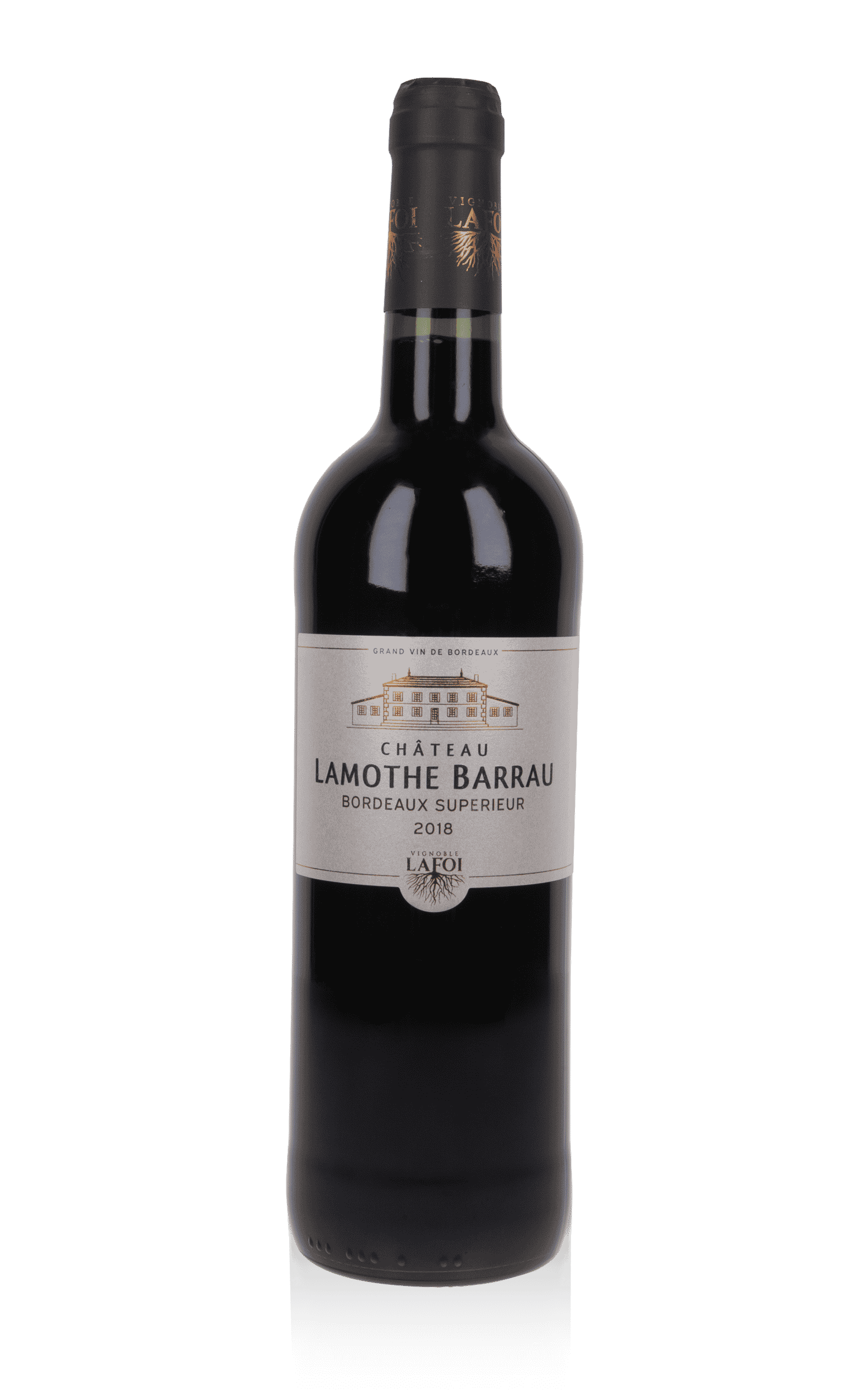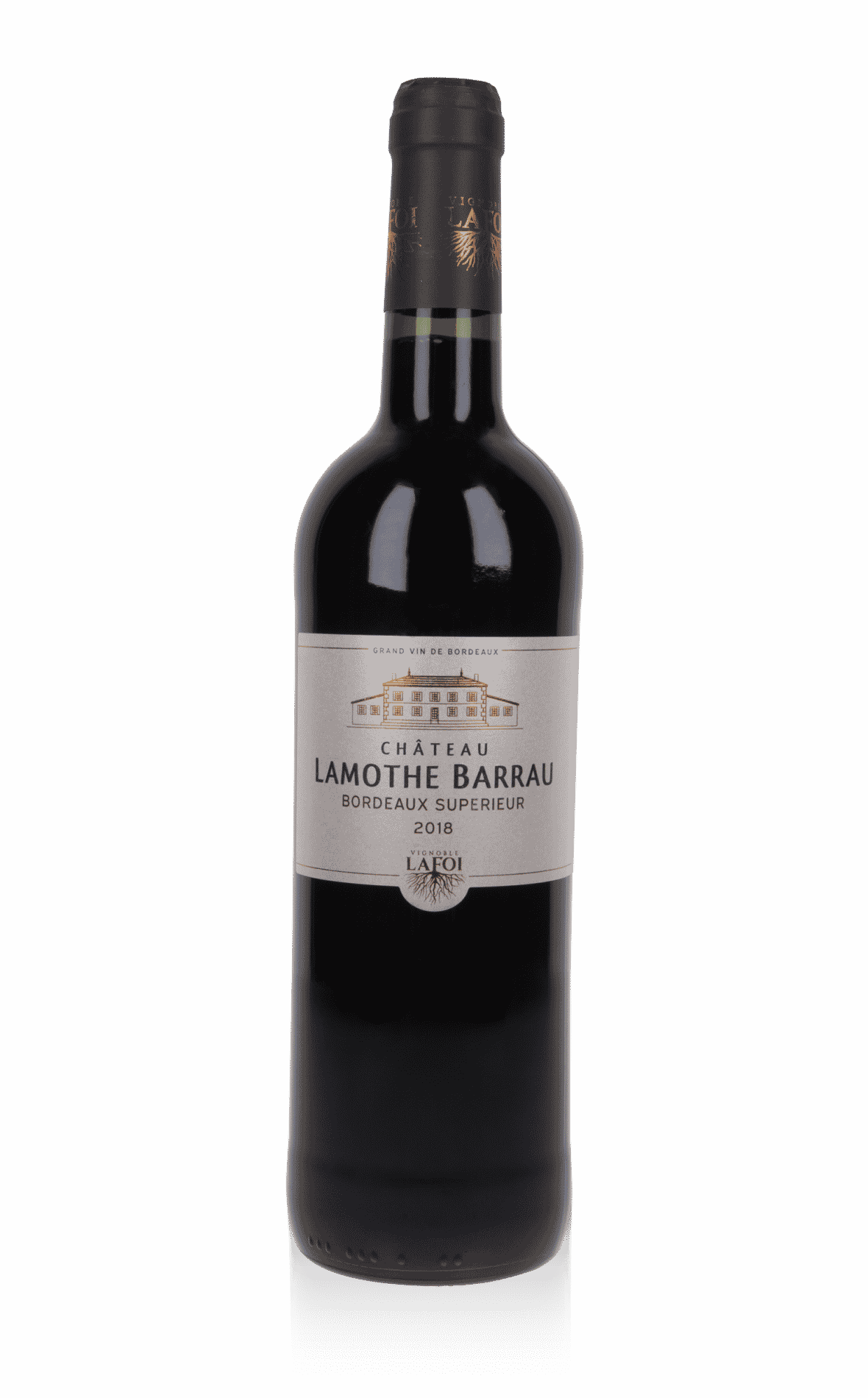 Instense
Emotion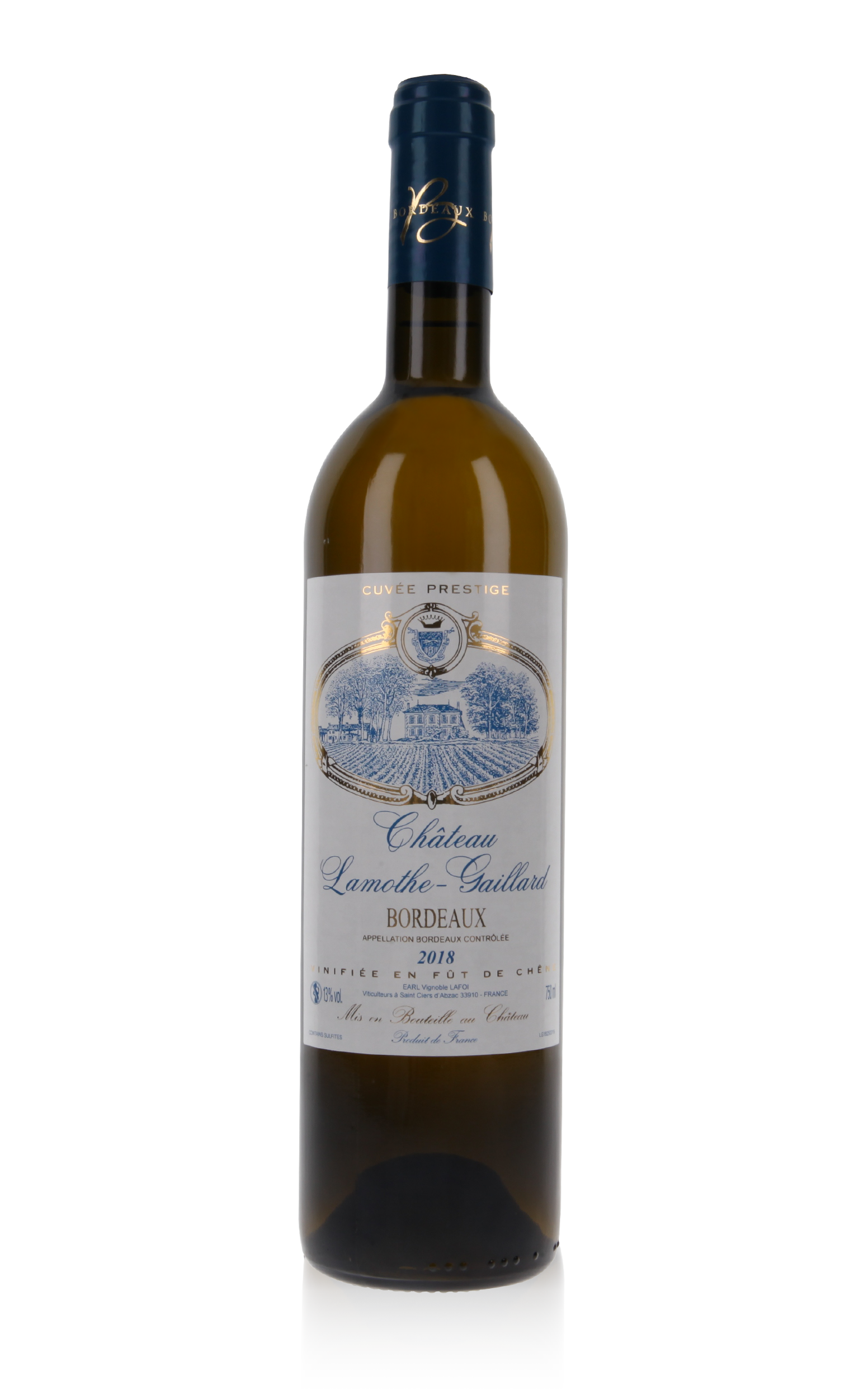 Bordeaux Blanc Cuvée Prestige
Château Lamothe GaillardChâteau Lamothe Barrau
a white of great vintage!
Produced in small quantities only during the best years, the Bordeaux White cuvée prestige is fully vinified and raised in new oak barrels. After a cold pressing and clarification, the juice will ferment in barrel and is then matured for 6 months on fine lees which gives it very complex aromas and a long and robust taste on the palate. This wine is suitable for aging and ideal during party meals.
Color pale yellow with a light woody smell
Needs to be aired and served at around 16°C
Ideal with smoked salmon, foie gras and strong cheeses
Foie-gras-stuffed escalope with apples and grapes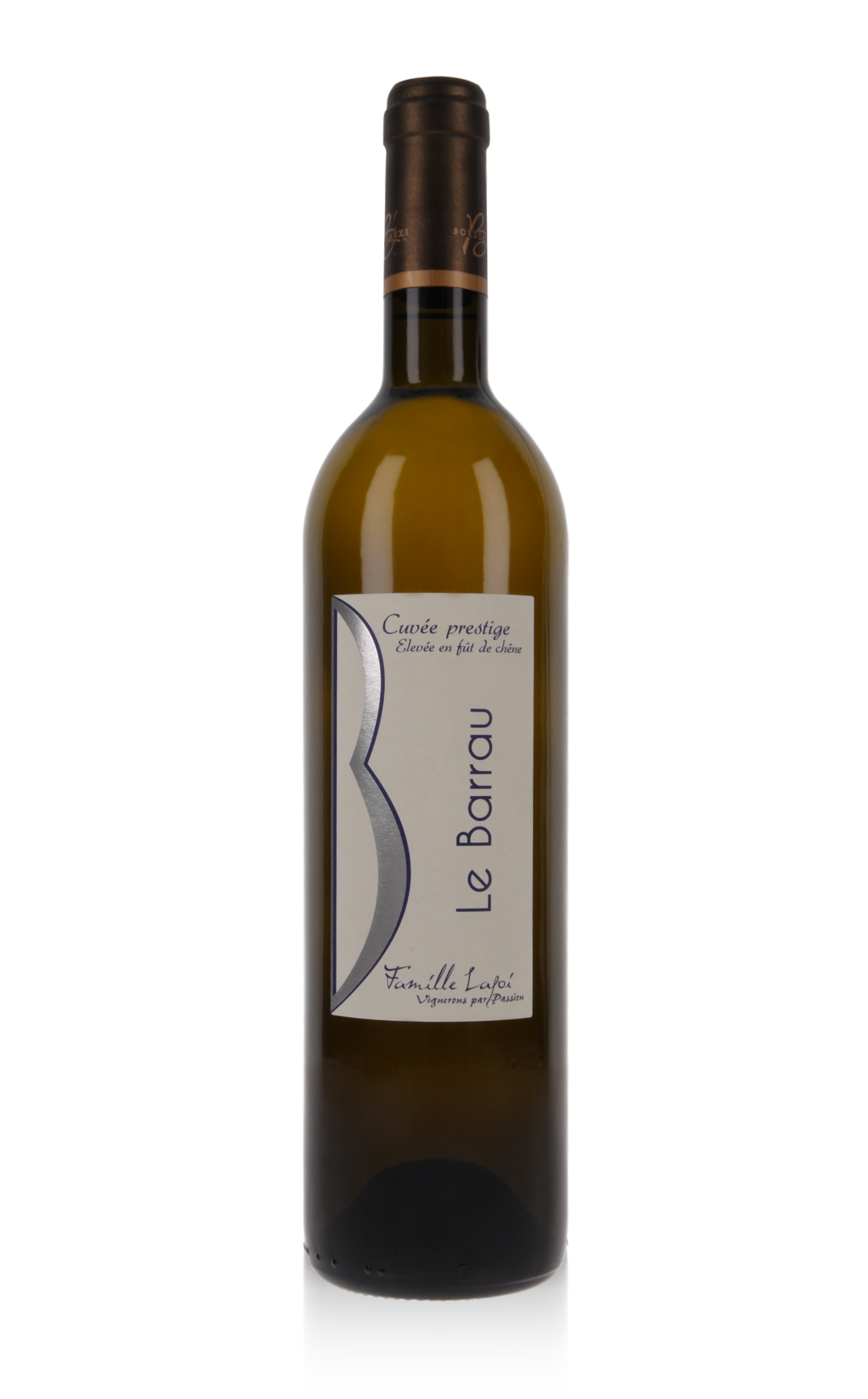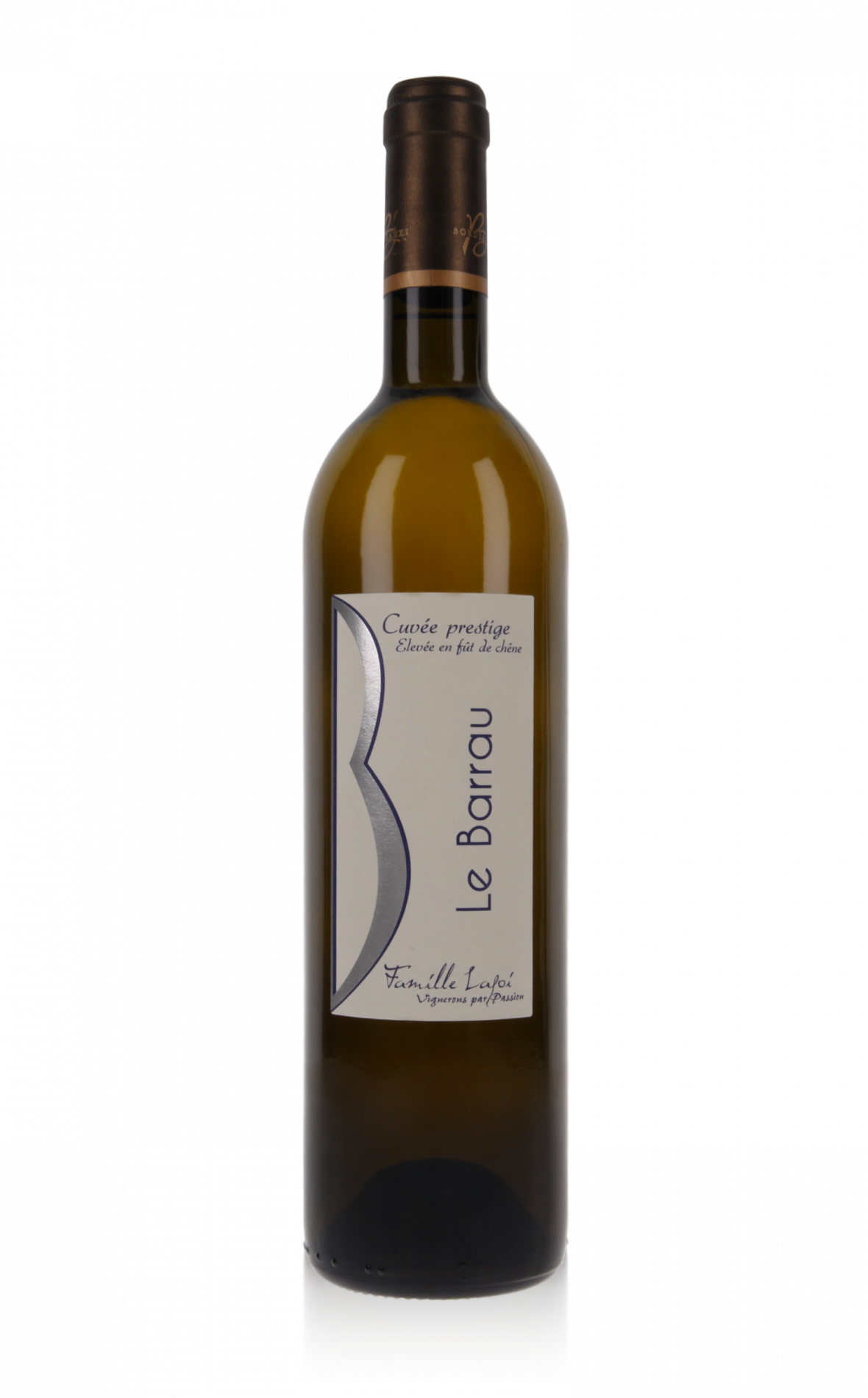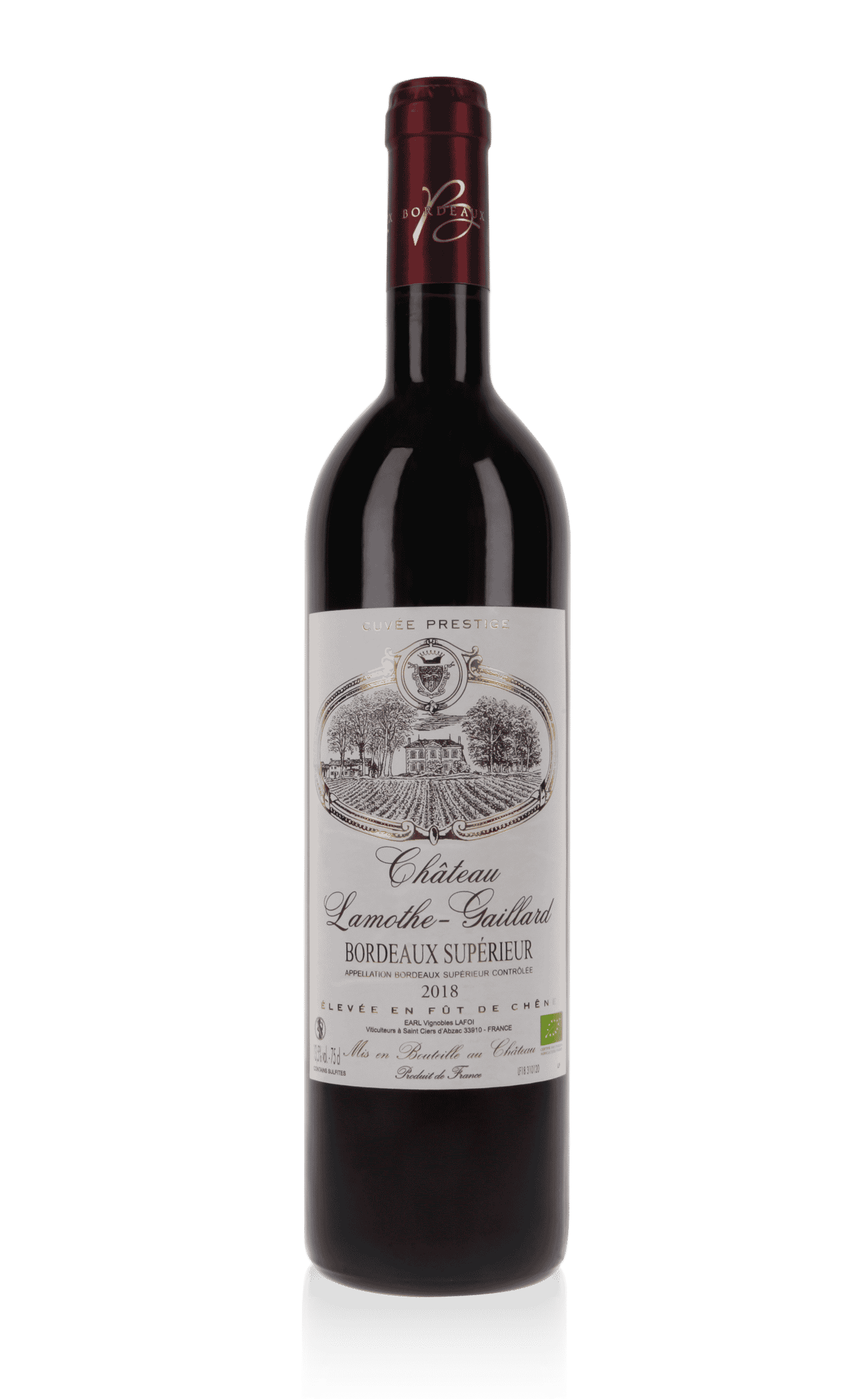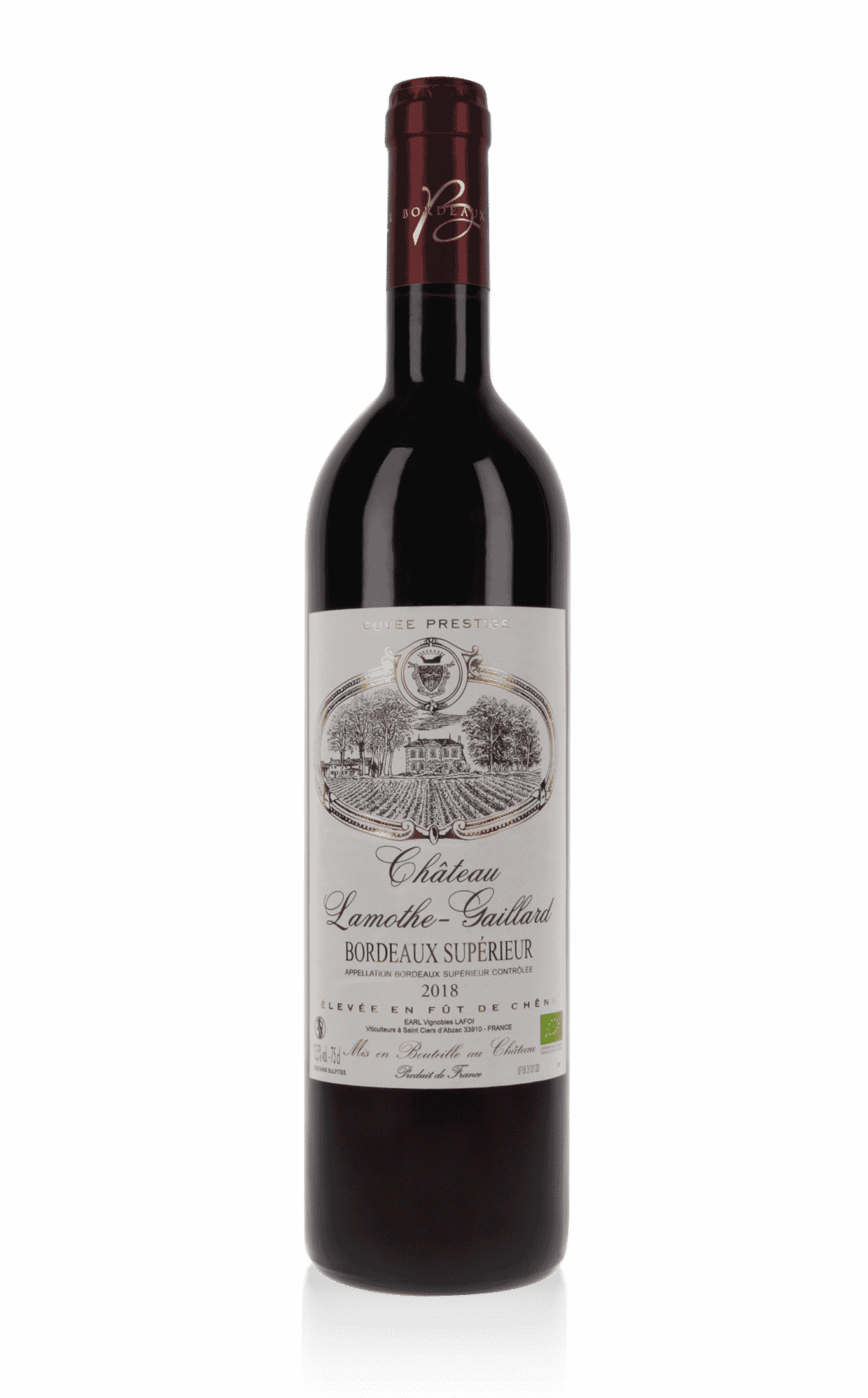 Bordeaux Red Cuvée Prestige
Château Lamothe GaillardChâteau Lamothe Barrau
pleasure at its Finest
Exceptional wine developed from high-quality land, these vines are located on a slope facing South with a
clay-chalky soil, and it is the best wine of our range. Only produced during the best years, the cuvée prestige is a blend 50/50 with Merlot and Cabernet Sauvignon and is raised 12 months in oak barrels. A wine for special occasions, it requires a few years of aging to reveal its elegance.
Wine with a purple color, red berry and vanilla aromas
Decant the wine 2 hours before serving. Ideal temperature: 16 to 18°C
Will suit lamb, beef, duck, wild meat and most cheeses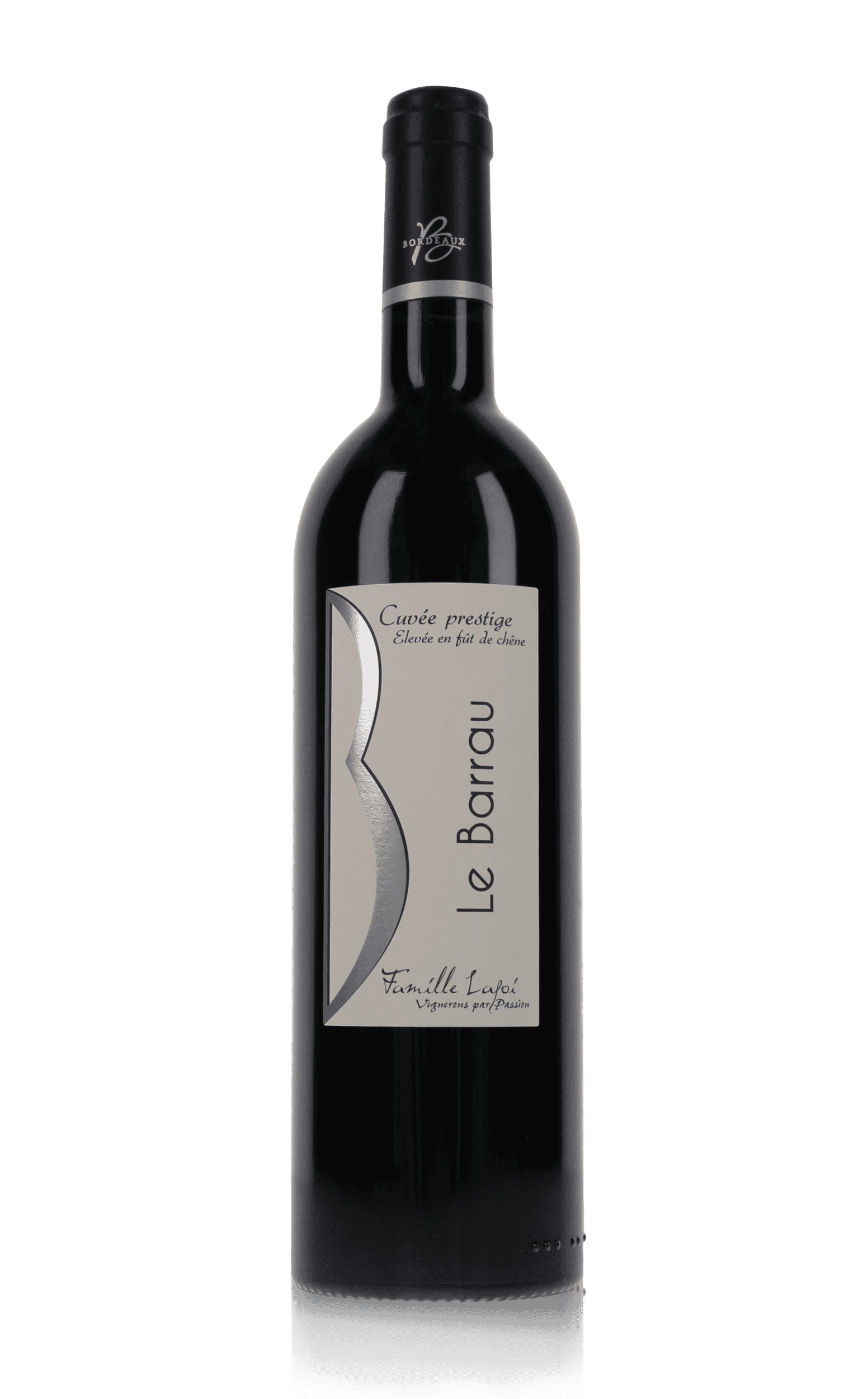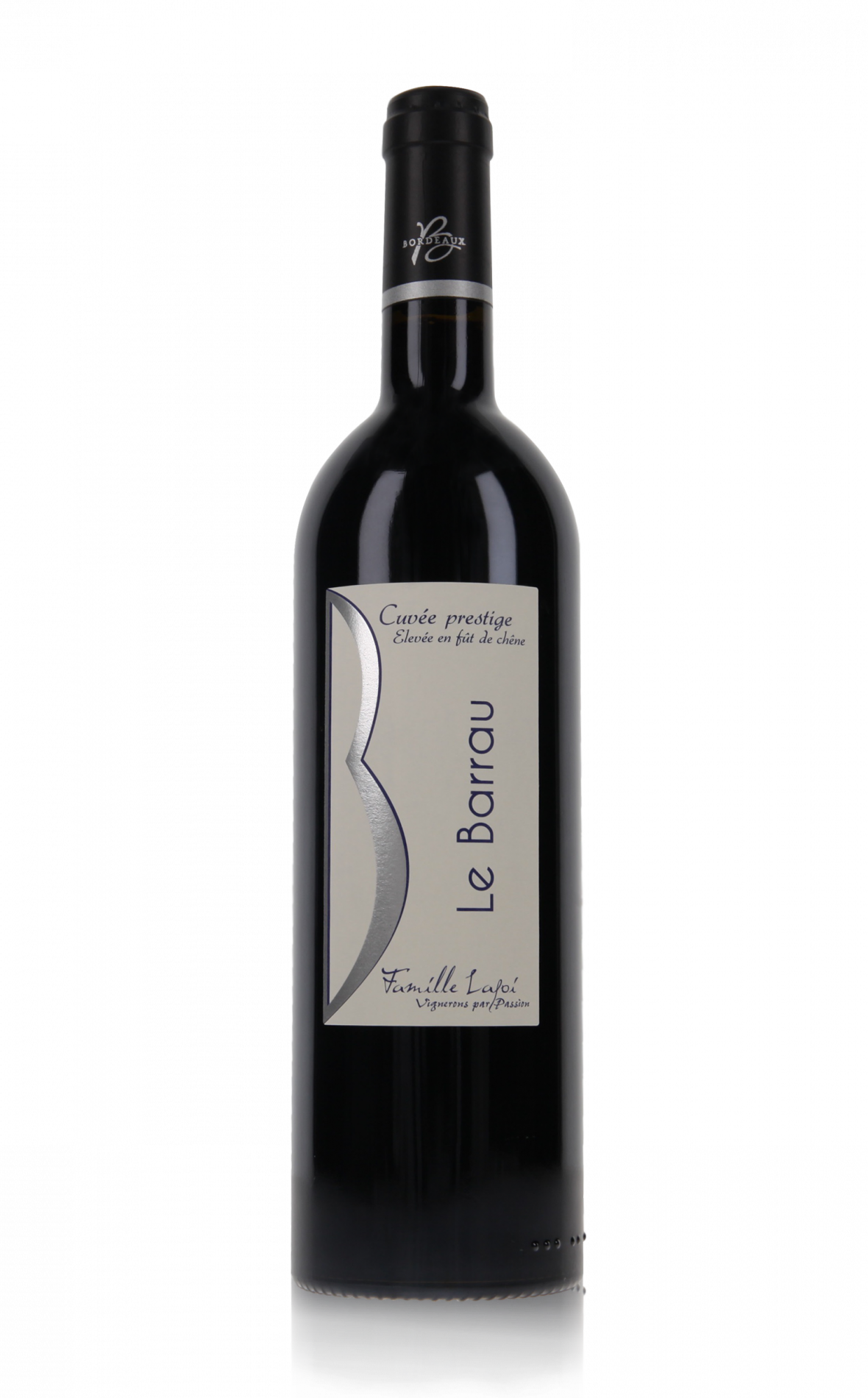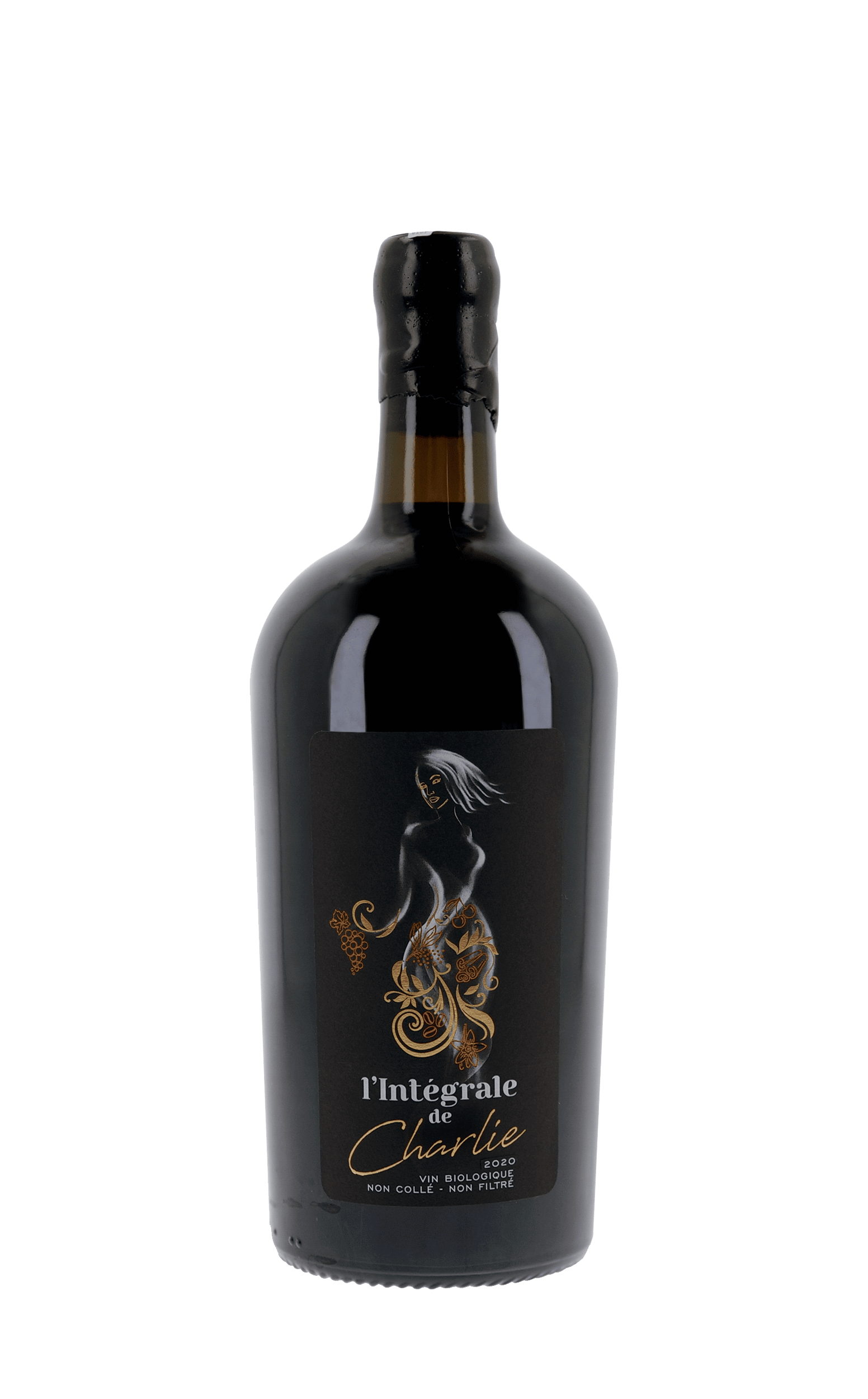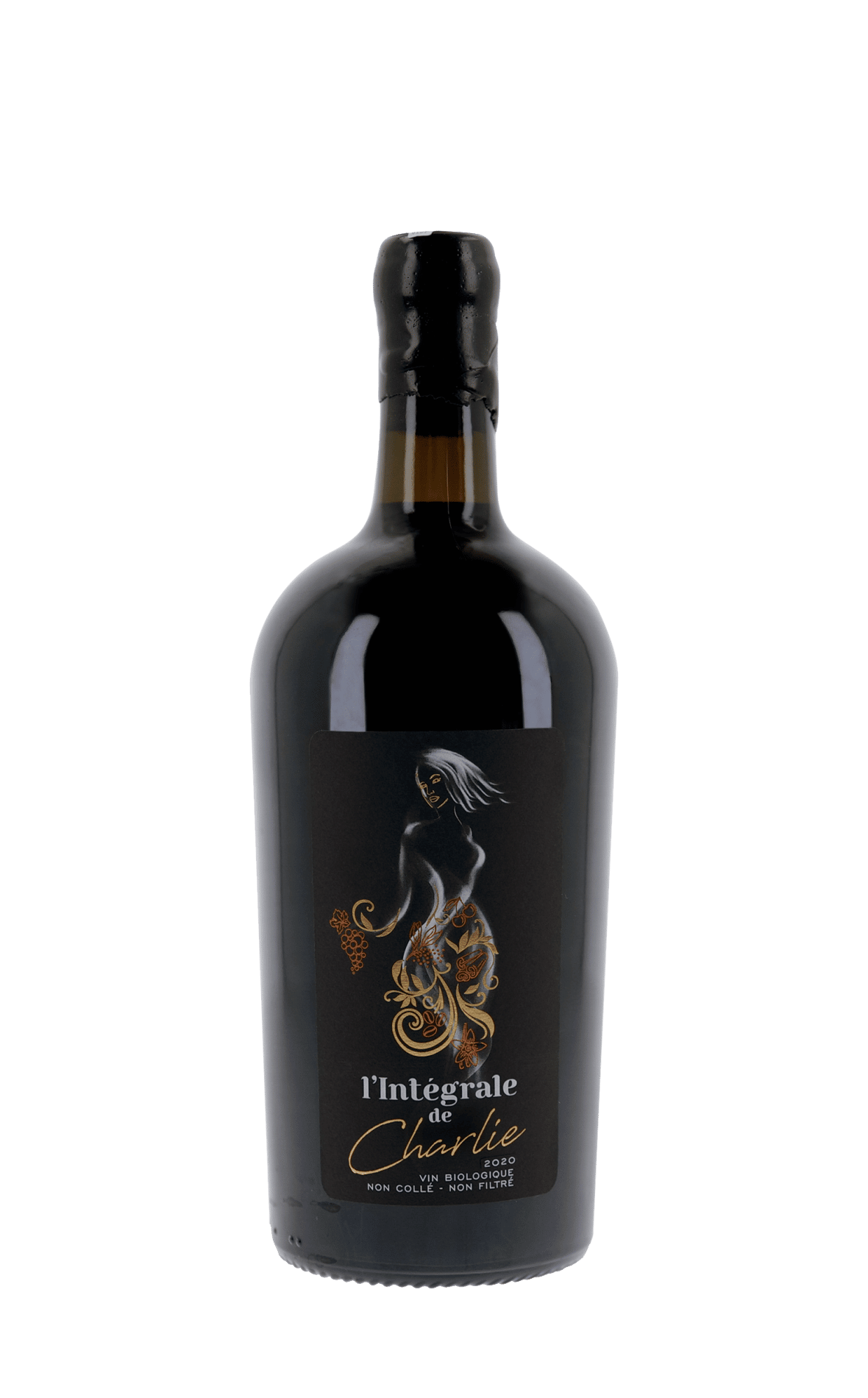 L'Intégrale de Charlie
complexity by excellence!
This wine honors the birth of the first family's granddaughter, Charlie. From our best old vines, made with 50/50 Merlot and Cabernet Sauvignon, this wine is harvested, sorted and seeded by hand in opened barrels. The vinification is done slowly and in a natural way and then the wine is aged in oak barrels for 18 month. Produced in very small quantities, unfiltered, this powerful wine will make your mind travel!
Dark color, a nice balance between ripe fruits and spices with hints of vanilla
Decant for 2 hours and serve around 17°C
Afterwork, dessert, aperitif
Chocolate fondant with dark chocolate sauce